ARKADII A. SIMDIANKIN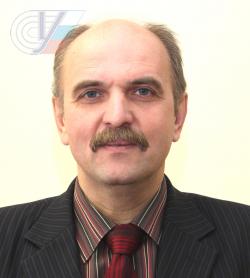 Position: Professor of the Chair of Тechnical Оperation of Тransport, Ryazan State Agrotechnological University, Dr.Sci. (Engr.) (Ryazan, Russian Federation).
Specialty: friction and wear in machines.
Researcher ID: I-9948-2017
Scopus ID: 57193747036
ORCID: 0000-0001-9761-6183
Russian Index of Science Citation ID: 137325
List of publications in Web of Science
Area of Scientific Interest: 
E-mail: This email address is being protected from spambots. You need JavaScript enabled to view it.
Area of Scientific Interest: mechanical engineering technology, repair, maintenance, tribology.
Contribution: А. A. Simdiankin has considerable experience in research of mechanical engineering technology, repair and maintenance, and tribology. He is a member of three dissertation councils of universities, an expert of federal target programs and an expert of the Russian Academy of Sciences. He is the author of 252 scientific and educational works, including 54 authorship certificates and patents.