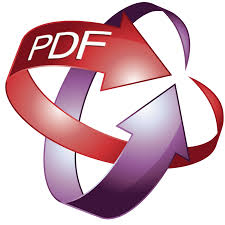 To download article.
UDK 621.6:669.018                                                
DOI: 10.15507/VMU.025.201501.059 
TECHNOLOGICAL IMPROVEMENT OF FINISH ABRASIVE TREATMENT OF PISTONS MADE OF ALUMINIUM ALLOYS WITH NICKEL-RHENIUMPHOSPHORUS COVERAGE

Skryabin Vladimir Aleksandrovich
( professor of Machine Engineering Technology chair of Penza State University (40, Krasnaya Str., Penza, Russia), Doctor of Sciences degree holder in Engineering sciences, This email address is being protected from spambots. You need JavaScript enabled to view it.)
Reyes Almeyda Maksim Antoniovich
( post-graduate student of Machine Engineering Technology chair of Penza State University (40, Krasnaya Str., Penza, Russia), This email address is being protected from spambots. You need JavaScript enabled to view it.)
The authors report the results of finish treatment researches of surfaces of pistons made of aluminium alloys. It is shown that centerless polishing and polishing before coverage of surface with nickel-phosphorus alloy provides good durability of coupling of alloy with aluminium basis, and a chemical nickelage and polishing provide the increase of wearproofness and inoxidizability of coverage with the elastic circles of alloy. Results of the work reflected in the article are inculcated as technology of the chemical besieging and finish abrasive treatment of protective-decorative coverage of alloy nickel-rhenium-phosphorus in. "Compressor" Association LLC (city of Penza), application of which allowed to promote wearproofness and inoxidizability of working surfaces of details. An economic effect from introduction of development is attained by the increase of resource of work in 1,3–1,5 times.
Keywords: finish treatment, pistons, aluminium alloys, centerless grinding, polishing, coverage, an alloy is nickel-rhenium-phosphorus, chemical nickelage and polishing, elastic circles, wearproofness and inoxidizability of coverage. 
For citation: Skryabin V. А., Reyes Almeida M. А. Sovershenstvovanie tekhnologii obrabotki porshney iz alyuminievykh splavov s pokrytiem nikel‌‌-reniy-fosfor [Technological improvement of finish abrasive treatment of pistons made of aluminum alloys with nickel-rhenium-phosphorus coverage]. Vestnik Mordovskogo Universiteta – Mordovia University Bulletin. 2015, vol. 25, no. 1, pp. 59–70. DOI: 10.15507/VMU.025.201501.059

This work is licensed under a Creative Commons Attribution 4.0 License.