FELIKS YA. RUDIK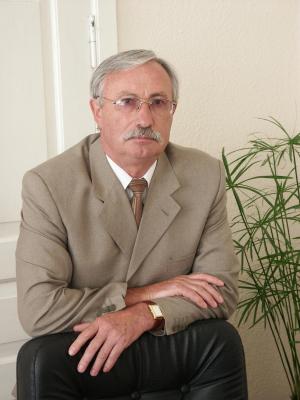 Position: Professor of the Chair of Technologies of Food Products, Saratov State Agrarian University, Dr.Sci. (Engr.) (Saratov, Russian Federation).
Specialty: agroengineering and food technology; technologies, machinery and equipment for the agroindustrial complex (equipment for processing plants).
Researcher ID: E-8546-2018
Scopus ID: 6507803003
ORCID: 0000-0001-8444-0115
Russian Index of Science Citation ID: 505773
List of publications in Web of Science
Contact information: 
E-mail: This email address is being protected from spambots. You need JavaScript enabled to view it.
Area of Scientific Interest: technologies, machines and equipment in the agroindustrial complex.
Contribution: F. Ya. Rudik is the author of more than 400 articles, 12 monographs, 52 patents for inventions and a textbook. He has supervised 20 candidate and 4 doctoral theses and a member of Dissertation Council D 220.061.03.
f Education and Science of the Republic of Mordovia (2016), Certificate of Merit by the Republic of Mordovia.