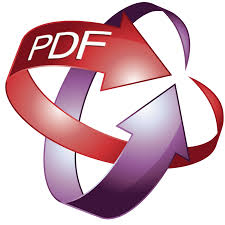 To download article.
UDK 332.1:338.43                                      
DOI: 10.15507/VMU.024.201404.129
BUSINESS AND INFORMATIONAL ASPECTS OF DEVELOPMENT OF REGIONAL FOOD SYSTEMS

L. I. Zinina, T. V. Gluhova


Zinina Ljubov' Ivanovna, professor of Statistics, Econometrics and Information Technologies in Management chair of Economics faculty, Ogarev Mordovia State University (Russia, Saransk, 68 Bolshevistskaya Str.), Doctor of Science degree holder in Economics, This email address is being protected from spambots. You need JavaScript enabled to view it.
Gluhova Tat'jana Vasil'evna, Associate professor of Statistics, Econometrics and Information Technologies in Management chair of Economics faculty, Ogarev Mordovia State University (Russia, Saransk, 68 Bolshevistskaya Str.), Candidate of Science (PhD) degree holder in Economics, This email address is being protected from spambots. You need JavaScript enabled to view it.
Modern economic processes have caused the separate and independent formation of federal and regional food banks: each region independently is engaged in solving problems of food self-sufficiency such as production of agricultural products and foodstuffs, search markets and sources of replenishment of regional funds. The problems of food security in terms of formation and use of food resources at the regional level are considered. The estimation of regional socio-economic opportunities for implementation of the food potential is given. The strategic priorities in the development of the food system are identified. The necessity of formation of territorial innovation models of food security, aimed at achieving a high standard of livelihoods of people, rational use of resources, sustainable development of agri-food sectors of the economics, strengthening of its import and export component and relationships. In order to achieve a balanced development of the region's food system, the necessity of the organization of its informational and analytical support, in particular, the development of specialized automated informational-analytical complex, is proved.
Keywords: food security, agri-food system, informational-analytical support, monitoring.

This work is licensed under a Creative Commons Attribution 4.0 License.