TAMARA I. SHISHELOVA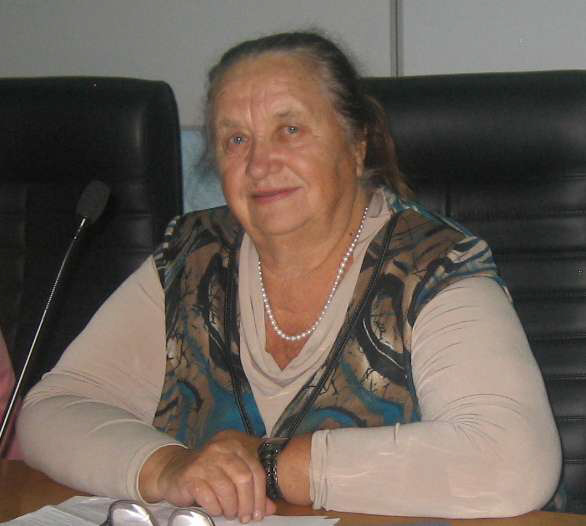 Position: Professor of the Chair of Physics, Irkutsk National Research Technical University, Dr.Sci. (Engr.) (Irkutsk, Russian Federation).
Specialty: physics.
Scopus ID: 6507978465
ORCID: 0000-0003-2372-8144
Russian Index of Science Citation ID: 20788
List of publications in Web of Science
Contact information: 
E-mail: This email address is being protected from spambots. You need JavaScript enabled to view it.
Area of Scientific Interest: solid state physics, technology of silicate and refractory nonmetallic materials, physical chemistry.
Contribution: T. I. Shishelova has repeatedly spoken at international methodological conferences on the problems of improving physics education and application of new technologies in physics teaching. Four PhD theses were defended under her supervision. She made a significant contribution to the field of materials science: silicate-containing composite materials and their use. As a result of scientific activity there were developed composite materials, which optimally combine high physical-mechanical, technological and technical-economic characteristics. The materials are acceptable for continued use over the long-term. She has 18 certificates of authorship, author of 8 monographs, over 300 scientific articles (24 of them are included in Scopus). Part of the scientific developments has been implemented in industrial production.
Additional Information: For the development of composite materials she was awarded with gold and silver medals of the Main Committee of the Exhibition of National Economic Achievements of the USSR. She also has awards of the Ministry of Higher Education for the development of composite materials.